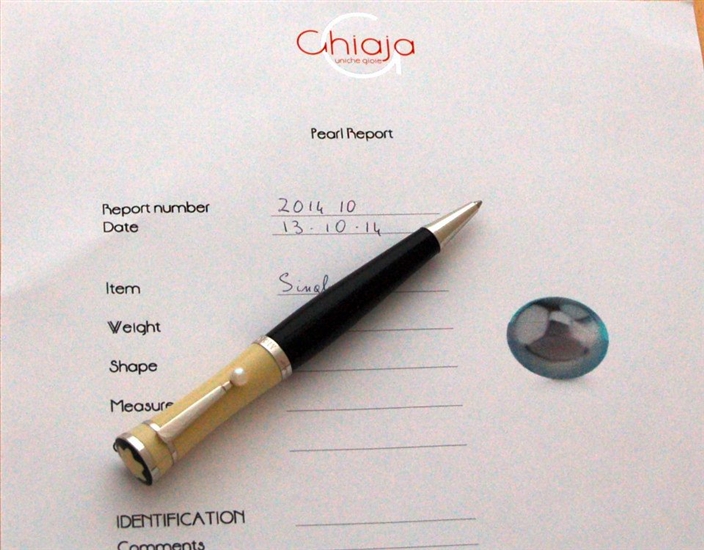 Newsletter
05/10/2014

Pearls evaluation
Good evening!
I have the pleasure to inform you that I have completed succesfully the Pearl Cours at the IGI in Antwerp, receving the certificat of Pearl grader. I'm passionate of colored stone but, after this cours, I found pearls very interesting.
I would like to share with you this new passion.
Would you like to know more about your pearls necklace? I would be glad to offer to you an analysis and to prepare a report: if you like the idea, let me know, we will do an appointment so we could verify togheter your pearls. To analyse a necklace we will need about 30 minutes.
Have a nice Sunday.

Annamaria