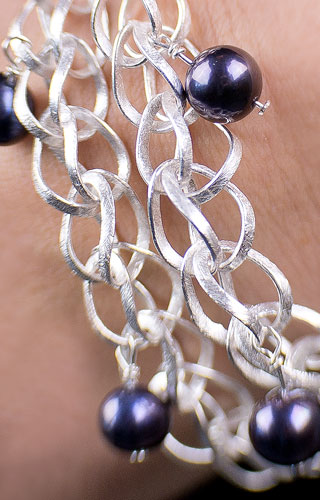 Ghiaja
Accessories personalise our look and allow the uniqueness of each individual to express itself: Ghiaja is the result of such certainty, of my passion for accessories, colours, stones, silver.

Enhancing a dress and the person wearing it: the pleasure of creating with my own hands, combining materials and colours.
This passion of mine goes back to my childhood as a creative kid keen on earrings. When I was a teenager, earrings were joined by necklaces... necklaces purchased and then reworked, "regained", in a sense.
A few years later, after several jewellery design, work with silver and glass courses, my strong desire to gain a deeper knowledge of the universe of precious stones and my passion took me to a course in coloured stones at the International Gemological Institute of Anvers.