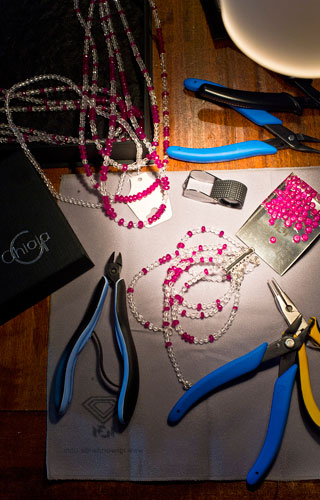 Work
What if we cannot meet in person?
Through e-mail, telephone or skype we may establish the first contact and decide the best way to proceed. Your jewel will be delivered with the utmost attention to even the smallest detail.

The Jewels realised for a gallery or boutique follow a different process: they are also unique pieces but created based on my fantasy or on the interaction with the person running the boutique. You will therefore find some creations which are ready to be worn.